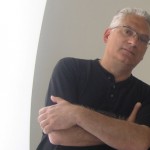 Since the early 1980s Daniel has worked as a broadcaster and a filmmaker. He has produced, directed and written numerous documentaries and television programs. He is an award winning independent producer as well as an experienced executive in both broadcast and production.
Daniel's recent projects include, senior producer of the CBC's newly formed Science and Natural History Unit. He became involved in reshaping the iconic series The Nature of Things with David Suzuki, and in designing Project X; the first new science series that the CBC has launched in decades. Daniel recently directed, wrote and produced a film about forensics: Bugs, Bones & Botany: The Science of Crime, and wrote and produced My Nuclear Neighbour a film about the effects of a plan to open a Nuclear Power plant in rural Alberta, both of which aired on CBC's The Nature of Things with David Suzuki. As well as helping to produce that shows 50th anniversary special.
He has served as the Director of Development for Alliance Atlantis in Toronto. In this capacity he formed part of the management team for the factual production unit as well as overseeing a research and development team.
Daniel is a founding board member of Magicana a registered charity dedicated to the exploration of magic as a performing art and to increasing the public's understanding and appreciation of this art.
Selected Credits:
2013 Producer/Director/Writer A DOG'S LIFE
2013 Producer UNTANGLING ALZHEIMER'S
2010 Producer/Director/Writer BUGS, BONES & BOTANY: THE SCIENCE OF CRIME
2010 Producer/Writer MY NUCLEAR NEIGHBOUR
2008 Producer/Director/Writer SILO: SAGE OF THE ANDES
2007 Senior Producer THE NATURE OF THINGS
2007 Co-Series Producer PROJECT X (PILOT AND FIRST SEASON)
2006 Producer/Director/Writer TAROT
2006 Producer/Director/Writer JEFF MCBRIDE: A MAGICKAL LIFE
2006 Producer/Director/Writer JACK PARSONS: JET PROPELLED ANTICHRIST
2006 Producer/Director/Writer EVERYDAY EINSTEIN
2005 Producer/Director/Writer SOFERET: A SPECIAL SCRIBE
2004 Producer/Director KILLED BY CARE: MAKING MEDICINE SAFE
2003 Director/Writer DEAD MEN TALKING
2003 Director/Writer PIGS ON THE RUN
2002 Producer/Director/Writer GEORGE VANIER: SOLDIER, STATESMAN…SAINT?
2001 Producer/Director/Writer CIRCUS
2001 Director/Writer THE LIFE OF ROBERT MARKLE: AN INVESTIGATION
2001 Director/Writer THE REAL MYSTERY OF TOM THOMPSON
2001 Director/Writer THE LIFE AND STRANGE GENIUS OF STEWART JAMES
2000 Producer/Director/Writer SPARE PARTS
2000 Director/Writer NORTHROP FRYE
1999 Producer/Director/Writer RACE FOR THE FUTURE
1999 Director/Co-Writer DAI VERNON, THE SPIRIT OF MAGIC
1999 Producer/Director/Writer THE HIDDEN KILLER: PORTRAIT OF AN EPIDEMIC
1998 Producer/Director/Writer LITTLE BROTHER WATCHES BACK
1998 Producer/Director/Writer THE FRIENDLY ATOM: AN INDUSTRIAL HISTORY
1997 Producer/Director A CONJUROR IN THE MAKING