What's New
A Dog's Life will be Premiering November 21st at 8pm on CBC's the Nature of Things with David Suzuki.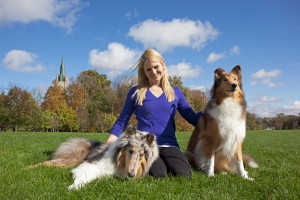 A fresh and playful look into the lives of the canine companions that many of us think we know so well, A Dog's Life explores the widely assumed facts that may actually be based on faulty and out-dated research.
Is your dog really like a wolf? Does she need you to be the "alpha" dog, so she knows where to fit into your pack? Do they really see in black and white? Is it true that dogs have an amazing sense of direction? From their celebrated sense of smell to their little known mathematical abilities.
A Dogs Life is an exploration that travels from the familiar streets of London, Ontario to St. John's Newfoundland, and all the way to Budapest Hungary.
We had people ask questions to our dog experts, and created some video tips. They can be found here:
A couple of nice reviews have already popped up:
Review by Misty Harris for Canada.com
Review by Awesome Dogs Blog
Check out our Youtube for additional videos such as our useful tips and check out our Facebook for behind the scenes photos and more.